JBoss Application Server is getting a new name!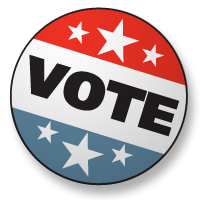 When the JBoss Application Server (JBoss AS) project was launched in 1999, no one would have ever guessed at how successful the project would become. Today, JBoss represents one of the finest Java EE application servers (JBoss AS), a large and vibrant community (the JBoss Community), and a successful commercial product (JBoss Enterprise Application Platform).
The JBoss AS project continues to provide rapid innovation, cutting edge technology and an environment that inspires a developer to collaborate and contribute to the project's research and development. The JBoss Community hosts nearly 100 projects focused on integration, business rules, processes, NoSQL, cloud, mobile, polyglot, messaging, tooling, alternative development frameworks and more.
We are asking you, the community, to help the JBoss AS project find a new name. The new name will be found through an election process.
Naming submissions were open between October 1 through October 14.
The names that will up for the community to vote upon were announced November 15 during the Devoxx conference in Antwerp, Belgium.
The candidates:
BaseJump (basejump, Basejump, baseJump, etc.)

- An extreme adventure sport practiced by passionate enthusiasts which requires ambition, quick decisions and lightning fast reflexes. The JBoss AS project and its skilled community share these traits. Lastly the application server forms the "base" upon which great feats are accomplished.

WildFly (wildfly, Wildfly, wildFly, etc.)

- A wild fly is extremely agile, lightweight, untamed and truly free.

jBeret (jberet, JBeret, etc.)

- The Beret is a reference to classic JBoss. Marc Fleury, the original founder of JBoss was a former paratrooper, and once wore a red beret in a JavaONE appearance to symbolize JBoss becoming a part of Red Hat.

Petasos (petasos, PetASos, etc.)

- A winged hat which is the symbol for the Greek god Hermes. Hermes was a god of transitions and boundaries. He was quick and cunning, and moved freely between the worlds of the mortal and pine, as emissary and messenger of the gods. In other words, a great metaphor for the role of modern middleware, which follows Fedora in the tradition of the hat theme.

Jocron (jocron, JOCRON, JOCron, etc.)

- Jocron means nothing. There is no definition in any language we've looked at. Since that's the case, we were thinking of making a really cool robot for the name if this becomes the winner. Do you have a better idea of what a Jocron might be? Unicorns, Panda Bears, HoneyBadgers fighting Pandas while riding Unicorns? We would love to hear what you can imagine how a Jocron could be best represented.

jocron is a blank canvas, awaiting meaning and context from the community.
Voting is Closed!
Thank you for helping find a new name for JBoss AS. We will announce the winner early in 2013.
Have some questions? Take a look at our frequently updated FAQ.